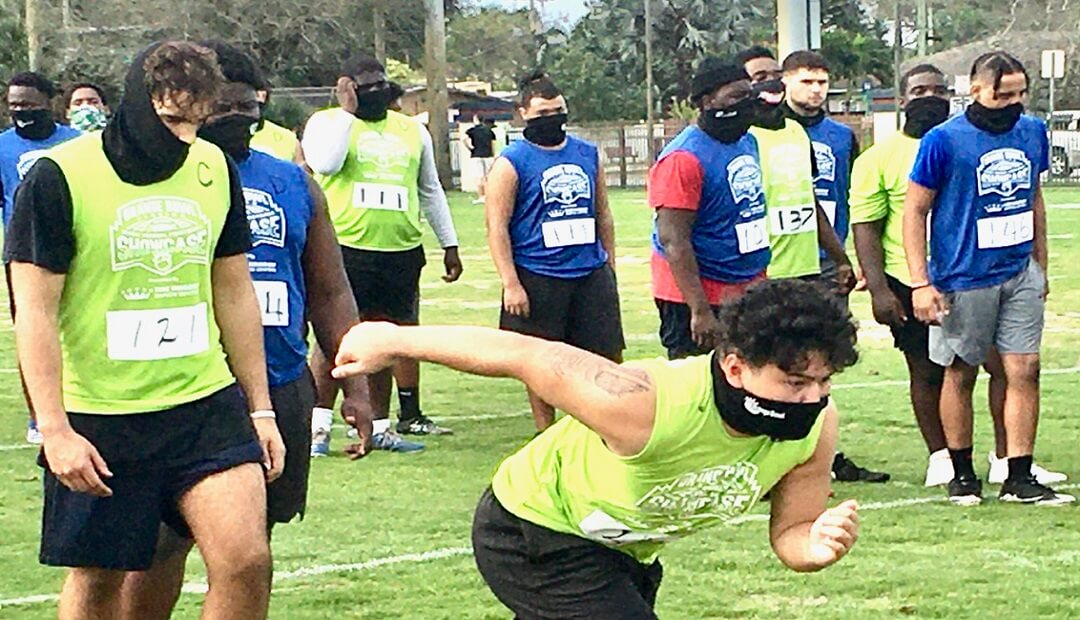 In a year where just getting out on the football field was a chore – and certainly took time to achieve – high school football coaches have been working overtime.
Taking every precaution possible to guard against this pandemic, the season amazingly finished up with many teams getting games in to help in the recruiting process. But as much as coaches, parents and athletes tried, this was a tough year to grab the attention of college coaches are limited where they can go – and what they can do.
Because of the smaller schools not having to play by those rules, this past Saturday became vital for high school seniors with grade and no place to go.
As the 5th Annual Orange Bowl Senior Showcase Presented by Tire Kingdom was taking place at St. Thomas University in Miami Gardens, small colleges made their way down to watch nearly 300 athletes do their thing.
This free, one-day event was once again conducted in association with the National Football Foundation (NFF) and its local chapters (there are five other similar events in various markets nationwide), and will bring together academically qualified high school seniors from Florida and football coaches from NCAA Division II, III and NAIA programs across the country, which provides an unprecedented opportunity for young student-athletes to use their athletic and academic skills to earn collegiate scholarships, and ultimately a college degree.