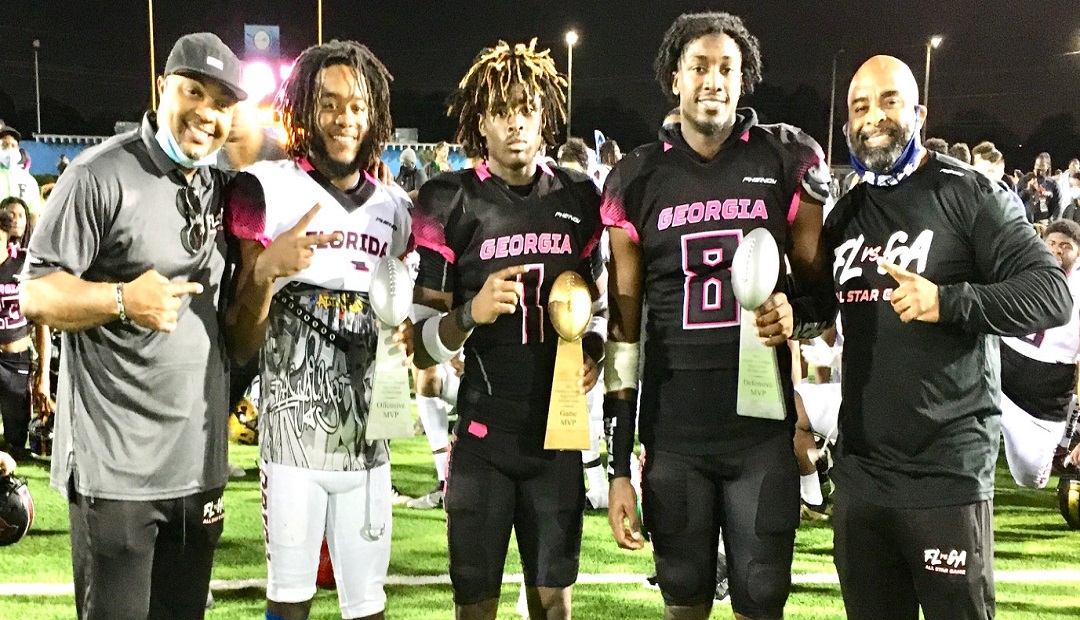 Moments after the 26-10 win over Team Florida in the 2021 Florida-Georgia Game at the legendary Traz Powell Stadium in Miami, the attention quickly turned to 2022.
With a number of key players moving on to major colleges, this past year was all about four days of coaching and learning from the best in the state.
When talking about 2022, Team Georgia Coordinator Kenyatta Watson knew exactly who he wanted on staff – when the game moves to Orlando for the Martin Luther King Weekend (13-16) and Sunday's game.
As well-respected Joey King from Carrolton was named head coach, the impressive staff started to come together – and if you follow Georgia high school football – you will be impressed.
King, who led Cartersville to two state football titles with quarterback Trevor Lawrence, will have some iconic assistants by his side – with Grayson's Adam Carter serving as defensive coordinator and Todd Wofford from Collins Hill calling the offense.